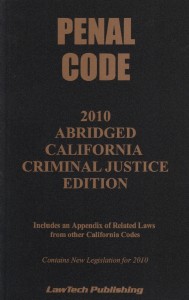 Spirited debate is encouraged here in The Mo'Kelly Report.  You are also welcome to employ the weapons of witty repartee, sarcasm and a healthy dose of intellectual fortitude.  There's nothing wrong with being wrong and standing behind it 100%, but there are some laws here.
No profanity (except for "damn" and "hell").  If you can't make your point without the use of profanity, you probably didn't have one worthy of reading in the first place.  This rule is subject to interpretation by His Royal Despot on High…Mr. Mo'Kelly.  All sales are final.
No vulgarity.  And no, that's not the same as profanity.  One can be vulgar without the use of profanity.  This is a place for grownups but is by no means an "adult" site.
No derogatory racial references or injurious insults.  EVER.  Grounds for immediate and permanent banishment (Mr. Mo'Kelly tracks IP addresses).  Use common sense and good judgment or get gone.
No spam…for obvious reasons…and hell no Mr. Mo'Kelly doesn't want to trade links.  Go develop your own SEO.
No trolling or flaming the comment section (trolling means stopping through and intentionally leaving inflammatory remarks for the purpose of creating animosity and discord).  There are no warnings and you will be banned for the rest of your natural life.  All sales are final and there is no appeal.  (Remember, this is run by an evil despot, not a "nice" despot.)
No, Mr. Mo'Kelly doesn't take "requests."  If you want a particular issue covered, post your own editorial on your own blog.  You are free to post links for discussion or for Mr. Mo'Kelly's review…but if it is thinly veiled spam or "troll-like" inflammatory material…you're banished.
All opinions are welcome but some are more informed than others.  You're not free to post or comment as you see fit.  If you are unable or unwilling to provide evidence to support more "controversial" opinions or commentary, you will be told to leave and your comments stricken.
And yes, Mr. Mo'Kelly has personal grudges against certain individuals or entertainers.  It's his right.  (See the definition of "evil despot on high").  El DeBarge is NOT one of them.  Brandy is ABSOLUTELY one of them.  The rest are left up to your imagination.  Think what you want.  This list is subject to change without notice and all sales are final.