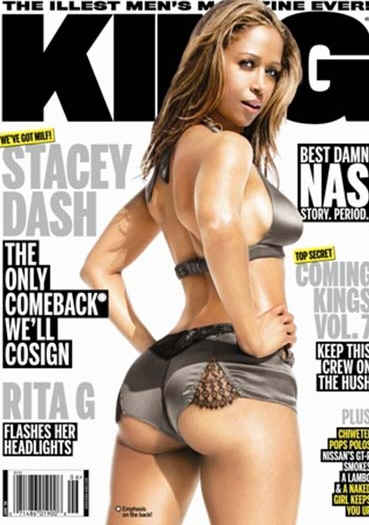 Actress Stacey Dash was evidently taken aback by the response to her recent tweet endorsing candidate Mitt Romney for president. The negative response wasn't necessarily unforeseen by those who commonly deal in this arena but therein lies the point. Dash didn't see it coming. She didn't see it coming because she decided to swim in waters completely unfamiliar to her and outside her area of expertise.
Were many of the tweets in response rude and crass?  Absolutely.  Were they completely unjustified in their taunts and misogyny?  No doubt.  There is no excuse for the evil nature of many of the tweet responses.
Let's be clear…
Ostensibly there is nothing wrong with Dash voting her interests. In fact, I'm absolutely positive there's nothing wrong with it. In addition, there's nothing inappropriate about expressing the sentiment that she and others would be best served by electing Mitt Romney. Virtually half the voting population would agree with her. I don't begrudge her in the least for not supporting President Obama.
That's why we vote.
The salient point here on this occasion is that neither Dash nor most celebrities understand that they are not political operatives. Just having an opinion in no way validates it or means it shouldn't be scrutinized and/or criticized.  Neither does it mean that same opinion should be publicized either, more importantly.  Clearly Stacey Dash was unaware that scrutiny and criticism were part of the political commentary package deal.  She didn't know, because she like most celebrities doesn't spend any sustained time within the political spectrum.  The acrimony and division within the public sphere is nothing new.  She should have known better, irrespective of her political leanings.  She didn't know because like most celebrities,  this is not what she does, political advocacy/engagement is not her area of expertise. If we were to turn this on its head, I would expect the same sort of rebuke from celebrities the moment I "endorse" a certain acting method or take a side in the next SAG or WGA strike.
Stay in your lane, as they say.
RELATED: Stacey Dash Blogs about Her 'Ordeal' After Romney Defeat
We know this, because outside of the presidential election season, they (celebrities) have NOTHING to say the other 3 years and 10 months out of the year. They have NOTHING to say on the midterm elections, nothing to say on the important congressional and state races. They have NOTHING to say about the local ballot initiatives, propositions and measures which have all sorts of ramifications and consequences relative to "their interests."
The question I would ask Dash or Samuel L. Jackson, Kid Rock, Clint Eastwood, Chuck Norris et. al. would be, "So who and what else are you voting for down the ticket and why have you had nothing to say publicly regarding them?"
Here is the reality…
It can be easily argued that celebrities are generally no more informed than the random voter to the right and left of you right now, maybe even less informed. When Kim Kardashian tweets about her favorite purse or even favorite candidate, millions see it. It doesn't mean she wields political clout or is informed. When Jay-Z holds a presidential fundraiser, the amount of press coverage quintuples, if only because the hip-hop community, its media, as well as mainstream media are all in on the coverage. It doesn't mean he's informed.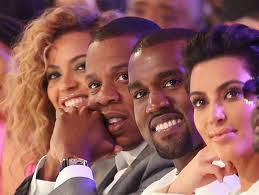 One was formerly married for 72 days and the other is a former drug dealer.  Consider the sources.  Their success as entertainers means nothing relative to the public discourse and political debate.   "Celebrity" validates nothing outside of the entertainer's sphere of expertise and often indicts it.
Celebrities by and large are surrounded by "yes" people who offer little resistance to their opinions and whims. Infrequently do people tell them "no," much less earnestly challenge them on the validity of their opinions, political or otherwise.

Not all opinions are created equal. Some are less informed, misinformed and altogether uninformed. Just because one has an opinion, it does not mean it is well-supported or above being ridiculed.  Those who dwell in the political realm already know this to be true.  Those who don't, (like Dash), are "surprised" by the pushback when they receive it and its mean-spirited nature.
When Stacey Dash wants to tell "me" that Mitt Romney is the "only choice for your future" she best believe that she needs to be ready for a response.  There is NOTHING "humble" about such an opinion.  It is arrogance unparalleled to suggest she knows what's best for you, me and 350 million other Americans.  She was offering advice unsolicited and it was unsupported and unsubstantiated by ANYTHING in her life and career.
Mitt Romney, the "only choice for your future"…as argued by Stacey Dash?  Stacey, I think you're gorgeous, but leave the heavy lifting of political commentary to the trained professionals.  Magazine spreads are what you do.  Political commentary is what I and those like me do.
The actress, best known for "Clueless" and scantily clad magazine covers is now "endorsing" someone for president?  Say that out loud.  Use that as your reason for voting for Mitt Romney on Facebook and let Mo'Kelly know what type of response you get.
By no means does this excuse the classless and reprehensible remarks made to her by many who disagreed.  But again, how did she NOT know this would happen?
In addition, celebrities promulgate the big lie that the singular vote for president is of greater importance than the other 50 items on the ballot with direct impact on your local community. The Dream Act affects a small segment of Americans, as does the president's support of gay marriage.  The Affordable Care Act has already been passed and Romney wouldn't have the votes to repeal it, even if elected.  Conversely, the bond measure which will pay for the roads, parks and schools where you live means far more. The city council, the state assembly and of course your mayor will much more directly affect your life on a day-in/day-out basis than the President of the United States. I doubt Dash was making a foreign policy case for Romney, so even more so, her tweet was even more wrongly skewed and misled in its focus. We don't select presidents on a singular criterion and we don't vote only once every four years for one office.
You can best be sure there will be no tweets from celebrities reminding us to vote in the midterm elections or to make sure voters are informed as to the fullness of the remaining items on the ballot; only the top of the ticket. That too is why celebrities often encounter resistance to their tweets of selective and opportunistic political involvement. It is now en vogue for celebrities to publicly align themselves with a politician or party. It's a good way to get press, coverage and increase one's social media presence. Politics is also partly to blame because it has become celebrity-like in nature. Seeing the president and candidates making the rounds on the late-night circuit only helps to blur these lines, not clearly delineate between the two. We're not just electing a president, we need someone who looks good on TV and has all of his hair.
Yes, I said "his."
We are superficial, patriarchal and in denial as to both…you could say a perfect fit with the entertainment industry as it relates to presidential politics.
Stacey Dash probably had no idea how much of a stir her singular tweet in support of Mitt Romney would cause.  And that's the point. She had no idea, because she like many of her Hollywood counterparts hasn't put in the time and would have known better…had she.  Political involvement and engagement isn't a five-week-every four years proposition.
In addition, the fact that this tweet also coincides with the "Clueless" reunion tour shouldn't be overlooked either.
Jus' sayin'.
I don't mind that Stacey Dash or any other African-American or entertainer should support Mitt Romney.  I do mind that she felt it important to publicly endorse anyone and then became offended when taken to task for it.  She should have known better as to each; and not knowing only highlights her lack of involvement in the political spectrum.  Not knowing any better also undermined the perception of the value of the very endorsement she thought so important to share.
The Mo'Kelly Report is a syndicated politics and entertainment journal. Visit http://mrmokelly.com for the latest from Mr. Mo'Kelly. Tune into The Mo'Kelly Show
Saturdays from 6-8pm PDT on KFI AM640 and XM 166 Saturdays and Sundays from 11pm-midnight PDT. Contact Mo'Kelly at mrmokelly@gmail.com.
Follow Mo'Kelly
Share
About Author
(7) Readers Comments