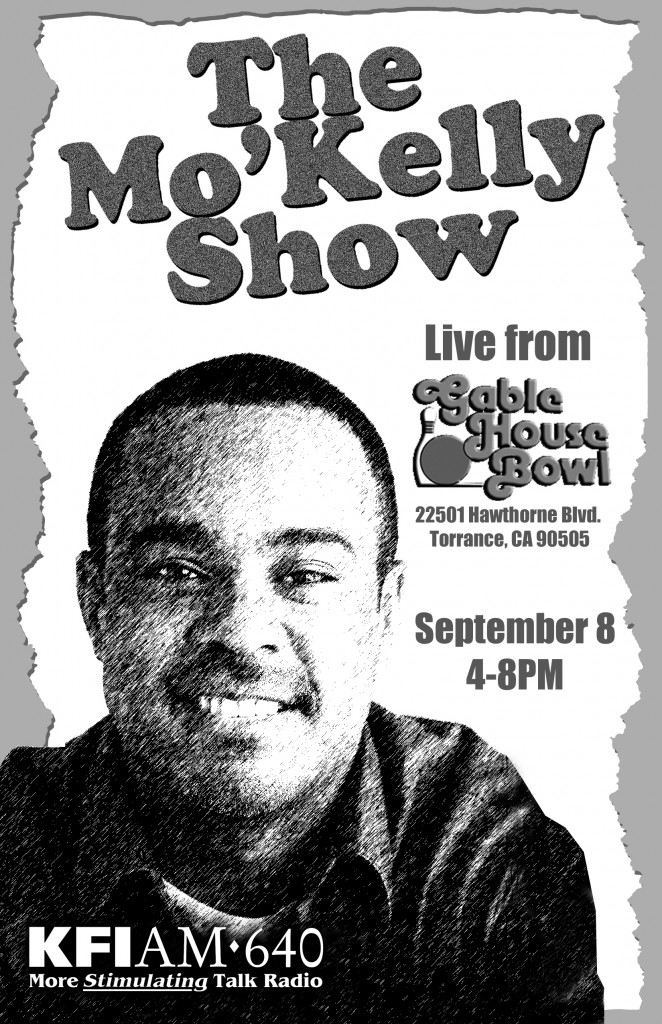 The event still begins at 4pm PDT…but the BROADCAST portion of the program will run from 5-8pm! So for those of you planning to get there at 5…you might just be out of luck finding a seat!

The Mo'Kelly Show, live from Gable House Bowl in Torrance!
Doors open at 4pm…broadcasting LIVE from 5-8pm PDT!
The Mo'Kelly Report is a syndicated politics and entertainment journal. Visit http://mrmokelly.com for the latest from Mr. Mo'Kelly. Tune into The Mo'Kelly Show Saturdays from 6-8pm PDT on KFI AM640 and XM 166 Saturdays and Sundays from 11pm-midnight PDT. Contact Mo'Kelly at mrmokelly@gmail.com.
Follow Mo'Kelly
Share
About Author
(0) Readers Comments