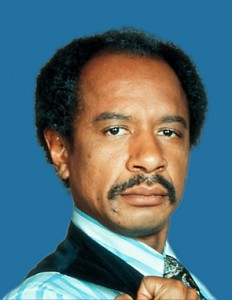 TMZ is reporting that acting legend Sherman Hemsley passed due to lung cancer and that Hemsley was aware of his condition at the time of his passing.
__________________
According to the Postmortem Report, obtained by TMZ, the primary cause of death is listed as "superior vena cava syndrome" — a complication resulting from a mass on Sherman's lung.
According to the report, Sherman had been advised to get chemo and radiation therapy before he succumbed to his illness. It's unclear if Sherman was a smoker.
Full story HERE.
View death certificate HERE.
The Mo'Kelly Report is a syndicated politics and entertainment journal. Visit http://mrmokelly.com for the latest from Mr. Mo'Kelly. Tune into The Mo'Kelly Show Saturdays from 6-8pm PDT on KFI AM640 and SiriusXM 166 Saturdays and Sundays from 8-9pm PDT. Contact Mo'Kelly at mrmokelly@gmail.com.
Follow Mo'Kelly
Share
About Author
(0) Readers Comments