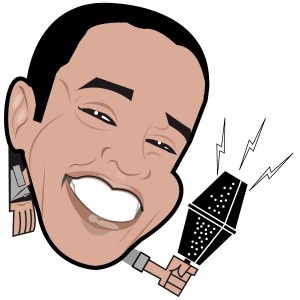 On September 8th, The Mo'Kelly Show will be broadcasting live! Save the date now for your opportunity to come hang with Mr. Mo'Kelly as he broadcasts the program live on location in the Los Angeles area! As details are formalized they will be released.
Just know that Saturday, September 8th is to be reserved for The Mo'Kelly Show!
No political fare, just fun and celebrity guests!
Stay tuned for more details!
The Mo'Kelly Report is a syndicated politics and entertainment journal. Visit http://mrmokelly.com for the latest from Mr. Mo'Kelly. Tune into The Mo'Kelly Show Saturdays from 6-8pm PDT on KFI AM640 and SiriusXM 166 Saturdays and Sundays from 8-9pm PDT. Contact Mo'Kelly at mrmokelly@gmail.com.
Follow Mo'Kelly
Share
About Author
(1) Reader Comment