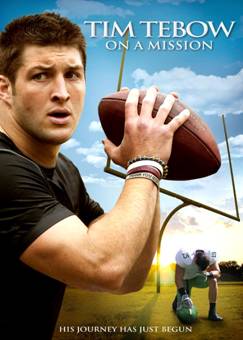 Be sure to check out Mo'Kelly in the forthcoming documentary 'Tim Tebow: On a Mission, offering commentary and perspective on the influence of Tebow relative to sports, religion and how to best contextualize his enduring relevance to each.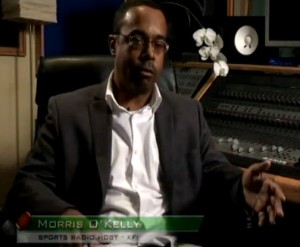 Distribution Company: Screen Media Films
DVD Release Date: September 11, 2012 (currently available for pre-order)
AMAZON: http://www.amazon.com/Tim-Tebow-On-Mission/dp/B008B089R2
AVAILABLE ON iTunes: http://itunes.apple.com/movie/tim-tebow-on-a-mission/id551431835
Directed by: Adam Friedman
Features Interviews With: Tim Tebow's former high school coaches and teammates (WR Ryan P. Ellis, OT Travis Crowley, assistant football coach Jeff Stevens) and journalists who have covered him in college and the pros (Michael Dirocco from ESPN.com Gator Nation, Mike Klis from Denver Post, Tom McDonald from NY1)
Running Time: 60 minutes
Synopsis:
An in-depth look at what makes Tim Tebow the popular and polarizing figure today, TIM TEBOW: ON A MISSION chronicles how his hard work and faith have guided him to collegiate success and NFL stardom. From being born on a mission through his astonishing playoff run and trade to New York, the film explores his life through insightful interviews and rare footage few have ever seen.
The Mo'Kelly Report is a syndicated politics and entertainment journal. Visit http://mrmokelly.com for the latest from Mr. Mo'Kelly. Tune into The Mo'Kelly Show Saturdays from 6-8pm PDT on KFI AM640 and XM 166 Saturdays and Sundays from 11pm-midnight PDT. Contact Mo'Kelly at mrmokelly@gmail.com.
Follow Mo'Kelly
Share
About Author
(0) Readers Comments