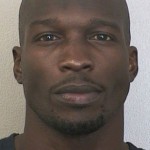 This is getting to be really, really sad.  I can't say I feel sympathy for Johnson, but each and every day it's more bad news for him.  But as Mo'Kelly has told other people…it's going to get worse before it gets better.  This is just the beginning.
Mind you, we haven't even gotten to the domestic abuse case aspect of all of this.  The NFL could also suspend Johnson for his conduct irrespective of whether he's found guilty.  Meaning, even IF he signs on with a team, he can still be suspended without pay by commissioner Roger Goodell.
And for good measure.  His "estranged" wife has already gone back to her maiden name of "Lozada" on Twitter.

_____________
From ESPN.com
Chad Johnson's difficult week continued Wednesday, as coconut water brand Zico dropped the wide receiver from its endorsement roster.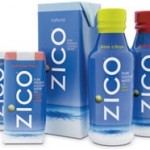 The drink company told ESPN.com that Johnson's endorsement deal, just announced on July 25, is over.
"The Zico brand is about supporting naturally powered athletes," the company said in a statement. "We partnered with Chad Johnson because of our great respect for what he has achieved on the playing field.
"However, in light of recent events involving Mr. Johnson, we have decided to terminate our relationship. The values we espouse, through our employees, our customers and our brand, are central to our mission. We have taken this proactive step to demonstrate just how important those values are."
In the span of 72 hours, Chad Johnson lost his job and his wife, so now isn't the time for him to think about football, James Walker writes. Blog
It is not clear whether the company had the right to terminate Johnson with cause or is still paying him.
Despite not currently being on an NFL roster, Reebok spokesman Daniel Sarro said Johnson was still under contract with the company.
Other athletes Zico has under contract include Kevin Garnett, gold medal-winning decathlete Bryan Clay and professional surfer Bethany Hamilton.
The Mo'Kelly Report is a syndicated politics and entertainment journal. Visit http://mrmokelly.com for the latest from Mr. Mo'Kelly. Tune into The Mo'Kelly Show Saturdays from 6-8pm PDT on KFI AM640 and SiriusXM 166 Saturdays and Sundays from 8-9pm PDT. Contact Mo'Kelly at mrmokelly@gmail.com.
Follow Mo'Kelly
Share
About Author
(0) Readers Comments