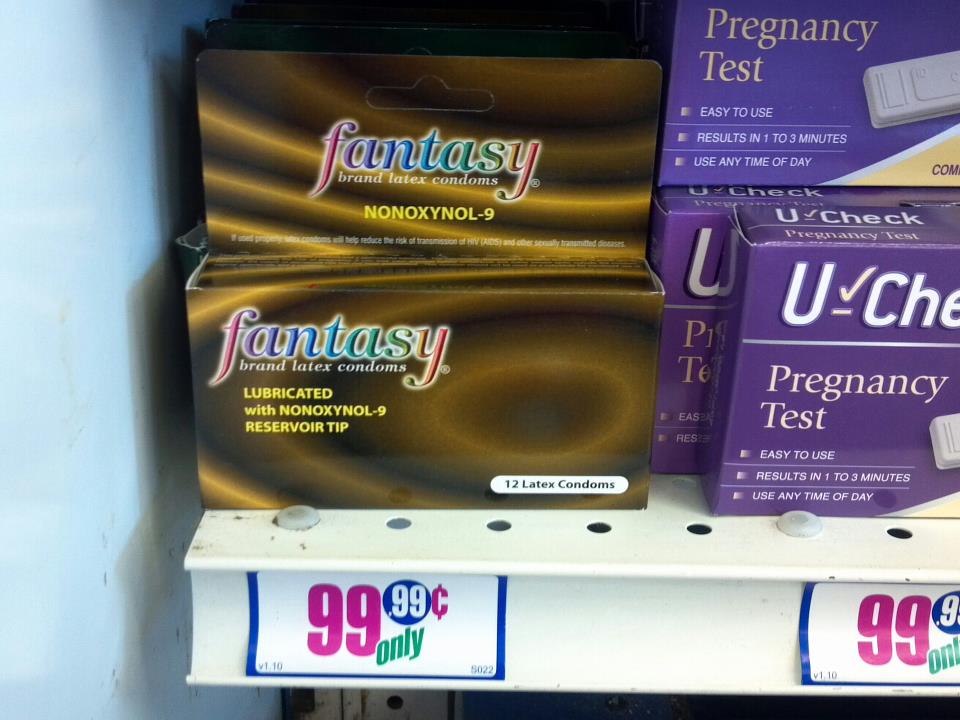 Some things are NOT better when cheaper.  12 condoms for 99 cents?!  That breaks down to about 8 cents per condom.  Mind you, that's the RETAIL value, AFTER mark up.  No, it's not lost on Mo'Kelly the absurdity of the 99 cent pregnancy test right next to it.
But if (when) the pregnancy test fails, the consequences are far different than when the bargain basement condoms fail.
If you're not willing to spend a few dollars to get a "real" condom, what's the point.  An 8 cent condom are only useful for those trying to trick their dates…no joke.
The "lubricant" can't be anything other than cooking oil and/or bacon grease.  There's no spermicidal lubricant, you can best believe.
The Mo'Kelly Report is a syndicated politics and entertainment journal. Visit http://mrmokelly.com for the latest from Mr. Mo'Kelly. Tune into The Mo'Kelly Show Saturdays from 6-8pm PDT on KFI AM640 and SiriusXM 166 Saturdays and Sundays from 8-9pm PDT. Contact Mo'Kelly at mrmokelly@gmail.com.
Follow Mo'Kelly
Share
About Author
(1) Reader Comment