Be sure to tune in to hear the latest in politics, entertainment and other news of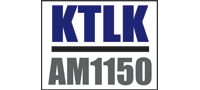 the day as Mo'Kelly hosts on Los Angeles' KTLK AM 1150.

Listen online at http://ktlkam1150.com or at iheartradio.com (search KTLK).
The Mo'Kelly Report is a syndicated politics and entertainment journal. Visit http://mrmokelly.com for the latest from Mr. Mo'Kelly. Tune into The Mo'Kelly Show Saturdays from 6-8pm PDT on KFI AM640 and Sirius XM 166 Saturdays and Sundays from 8-9pm PDT. Contact Mo'Kelly at mrmokelly@gmail.com.
Follow Mo'Kelly
Share
About Author
(0) Readers Comments