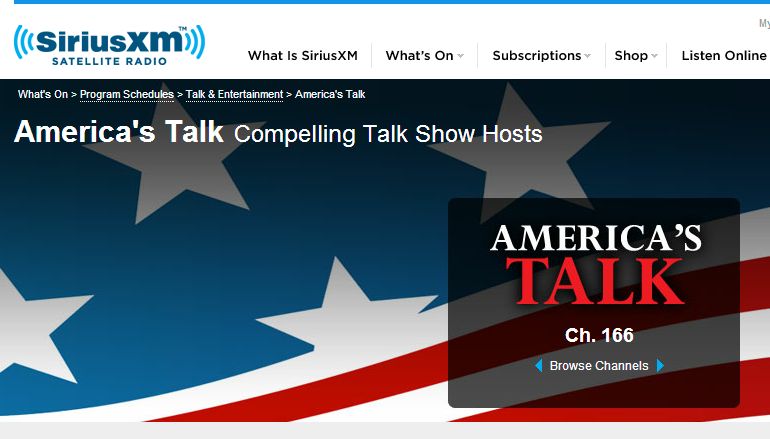 Beginning June 16th, The Mo'Kelly Show will also be carried on America's Talk, XM 166!  
Saturdays and Sundays from 8-9pm PDT,
It's Mo'Kelly, bringing his inimitable blend of political analysis, wit and entertainment fare.
The Mo'Kelly Show managed to become syndicated in under two months, after debuting on KFI AM640, the #1 talk station in the nation. The program will be distributed by Premiere Radio Networks.
The XM brand of the program promises to be edgier, funnier and delve further into the issues of greatest importance of the week that was.
Tune in to The Mo'Kelly Show from 6-8pm PDT on KFI AM-640 or via iheartradio.com and then switch over to XM 166 to get even more of the highest-powered political and social commentary in all of radio. From interviews, to intriguing dialogues with opinion-leaders and oft polarizing figures; The Mo'Kelly Show is the hottest new property in radio…now syndicated!
The Mo'Kelly Report is a syndicated politics and entertainment journal. Visit http://mrmokelly.com for the latest from Mr. Mo'Kelly. Tune into The Mo'Kelly Show Saturdays from 6-8pm PDT on KFI AM640. Contact Mo'Kelly at mrmokelly@gmail.com.
Follow Mo'Kelly
Share
About Author
(1) Reader Comment