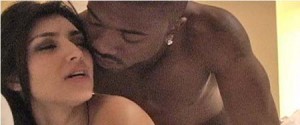 This is probably the hardest thing I've ever had to write. I see all of the support and I am so thankful for my fans, friends and family who are helping me through this difficult time.

I am trying not to read all the different media reports but it's hard not to see all the negative ones. First and foremost, I married for love. I can't believe I even have to defend this. I would not have spent so much time on something just for a TV show! I share so much of my life on a reality show, that contemplating whether to even film my wedding was a tough decision to make, and maybe it turned out to not be the smartest decision. But it's who I am! We filmed Kourtney giving birth, Khloe getting married, break ups, make ups, our best moments and our worst moments. These were all real moments. That's what makes us who we are. We share, we give, we love and we are open!

- Kim Kardashian
Unbelievable.  Married for love, gave up on it in two months.  She can't believe that she has to defend the sham of a marriage?  She better believe it.
Difficult time?  Difficult time?
Oh please.  If you spend 20 million to publicize your wedding and you are the same person who files the divorce, you absolutely have explaining to do.  When you bring America into your marriage for profit during its formation, you can't then turn around and decry the opinions expressed during its dissolution.
Somebody needs a new publicist because there is no way in the world she should have been allowed to release this statement, whether she actually wrote it or not.
Bad, bad idea all the way around.  If she thought that this "explanation" was going to help matters, she clearly is not surrounded by people offering wise counsel or warranted advice.
The Mo'Kelly Report is a syndicated politics and entertainment journal.  Visit http://mrmokelly.com for the latest from Mr. Mo'Kelly and contact him at mrmokelly@gmail.com.
Follow The Mo'Kelly Report
Share...

34

0

0

0

Share
About Author
(7) Readers Comments