To Roger's credit, his response was almost instantaneous. He has consistently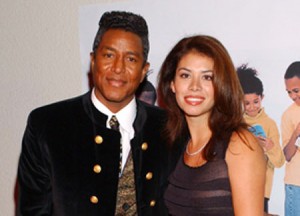 engaged in dialogue regarding his client Alejandra Jackson. Like or loathe the idea of Reality TV or the "stars" it creates, Roger Neal hasn't backed down or backed away from communication with Mo'Kelly.
If you've been following along, Mo'Kelly submitted 8 questions to the publicist of Jackson in the hopes of being both transparent and factually accurate in the reporting of the issues related to any discussion of Alejandra.
Roger responded to the 8 questions via smartphone, his answers may be a bit difficult to understand as they were given. Smartphone shorthand without punctuation doesn't transfer well to this medium.  Nevertheless, The Mo'Kelly Report printed Mr. Neal's response unedited and in its entirety.  First, a refresher on the questions then Roger's responses.
Can you verify that Alejandra has received her high school diploma and if so which school?
Is Alejandra still legally married to Nicolas Ray and if not when was their divorce finalized?
Is it true that Randy was still legally married when they began dating?
What was the amount of time in between dating "one" brother and dating the "other" and was there any overlap? (Not that you'd admit if there was…but asking nonetheless.)
Has Alejandra ever been formally employed since coming to the United States?
If Alejandra never legally married either Jackson brother, does she legally carry the surname of "Jackson" or is it simply a "stage name?"
Has she secured a deal for a Reality TV show as of yet?
If the information contained in The Mo'Kelly Report's original editorial was in any way incorrect, why did you Roger not petition TMZ to change its information on their website which is exactly the same?http://www.tmz.com/person/alejandra-jackson/
Actually we requested that of them radar online actually fixed their wrong info and co operated she was married to Jermaine for 13 years she has 2kids with Jermaine and had 2 kids with Randy before that never married to  Randy and has a 5th Jackson child as well everything else will be in her book being worked on now tmz always gets things wrrong she has a great relationship with Katherine and it's the estate attorneys trying to get Alejandra and her kids out of the compound the only home they have known for 21years alejandra and her kids lawyers filed an answer to the lawsuit last week full document at radar online  her last name is Jackson she was  married to jermaine legally we are in negotiations now for a reality show and a book deal.
It's hard not to be cynical at the content of Roger's response but his willingness to respond must be commended.  Due to some tech issues, this couldn't be posted sooner but let the record reflect that Roger responded instantaneously.
That said…
Let's read between the lines a bit.  Mo'Kelly's not sure how Alejandra can have a "great" relationship with Katherine, yet the "bad guys" are the estate attorneys.  To suggest they don't act at the behest of Katherine seems to be a stretch.
No response on the educational or employment history of Alejandra.  Maybe that's being "saved" (wink, wink) for the pending book and TV deal.
Probably not.
Parse that as you see fit.  It's understandable that the salacious details are being saved for future profit, but the general background information too?  Naw…it just must not exist.
As for TMZ always getting things wrong, you will not find any tweet from Roger Neal calling out TMZ.  Mo'Kelly is read by a "few" people, but admittedly not as many as TMZ.  So publicly calling out Mo'Kelly but not TMZ is…"odd."
Did we learn more about Alejandra?  Arguably.  Whether that puts her in a more or less flattering light is up for you to decide.
Share
About Author
(5) Readers Comments