Poor Chris Bro
wn…
Too much, too young, too fast. You see it with young stars all of the time. Too much fame and too little life experience in which to adequately maneuver the pitfalls; balance the fantasyworld of fandom with real life responsible behavior.
Life is difficult enough just simply trying to make it through adolescence into young adulthood. It's even more complicated as a major entertainment star and on the heels of a domestic violence gaffe of cataclysmic proportions.
No excuses (or sympathy) for Brown though; his world and the problems in it are all of his own creation.
There's no need to relive the history that is pop singer Chris Brown's. You know it, Mo'Kelly knows it and just about anyone with access to the internet knows it. A momentary indiscretion has led to a permanent blotch on the life résumé; one referenced in every…single…story…or footnote connected to Brown.
From now until his obituary is finally written.
Now, Brown can add one more line to his eventual obit and at this rate it will be complete before he hits age 30. It seems that Brown let loose on former B2K boy band member Raz-B in a homophobic rant in the 21st century version of hip-hop beefs.
It used to be artists would "bang" or "beef" on wax. (That would be "vinyl records" for those born after the invention of the internet. Wax pre-dates CDs and MP3s…jus' sayin'.)
But vinyl is so, so 20th century. Now artists "keep it real" on Twitter. On Twitter you (or some lackey you hire) can type away on all things irrelevant, 140 characters at a time. Chris Brown has found a new way to use Twitter…throwing away "the rest" of his career.
Instead of trying to explain "how" it happened, just read it. Start from the bottom and make your way to the top.
(Please excuse the vulgarity and profanity.  Here it is in the short form.  It's much longer but you'll get the point.  Keep in mind, Brown has 1.2 million Twitter followers, which is the equivalent of saying this on national TV.  Each follower received these messages in their feed, be they 8 years old or 80.)
See how that works, the internet saves EVERYTHING. The tweets, this post, the picture of the tweets contained in this post…
FOREVER.

Oops for Brown. Not a good look for (now former) music superstars.
So much for all of those anger management classes and that nifty certificate he earned since beating the snot out of Rihanna. All that went straight out the window with one tweet from Raz-B (which was directed to him and other artists).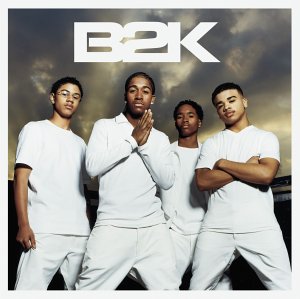 Chris Brown is now the resident authority on career self-sabotage. It's not easy to do and Brown is about the best there is. Lindsay Lohan is up there. T.I. definitely deserves to be in the conversation too but neither had attained the heights of Brown before flushing it down the toilet.
In fact, rumor has it that Brown's self-help, er uh "self-sabotage" book is almost complete.
How to Throw Away THE REST of Your Career in 140 Characters: A Love Story
It will probably be available at Wal-Mart and other fine retailers.
For the unaware, Raz-B once made allegations of being sexually molested and assaulted by former manager Chris Stokes in 2007, which has now served as the reference point for Brown's poorly conceived attempt at "humor."
In addition to being a domestic violence pariah, Brown evidently wanted to branch out and become the poster child for homophobic pop singers and also be vilified for child sexual molestation "humor."
Great marketing strategy there. Brown wasn't trying to be just "an a-hole"…he was swinging for the fence to become "KING a-hole."
Talk about living the dream…
Well, never let it be said that Brown didn't have aspirations. He's not trying to just end his career, he's trying to go down in a ball of flames while wearing bacon-grease drawers with the world watching and commenting via Skype.
What comes next you ask?
First the denial, (an employee or associate wrote the tweets). If that doesn't work, invariably the "apology" comes next, probably in the form of a press release and a written statement on his website. Then, the videotaped appeal for public forgiveness of his non-specific transgressions will "somehow" make its way virally around the net. And to close the 2011 Chris Brown "apology" Tour, he will be waist deep in sensitivity training on sexual orientation discrimination and child sexual abuse. Expect the public service announcement(s) to air on BET sometime around April of next year. Check local listings for details.
Then…(wait for it…wait for it…)
The "comeback" music project! Let's see if we can guess the title of his next album!
Gay-hater, Woman Beater: Take Me As I Am
I Can Transform Ya…(Just Not Me)
Take You Down?…No Twitter Took Me Down!
Bitter About Twitter – Unplugged
Rihanna is a Very 'Tweet' Girl
You get the point. Let's not and just say we did.
G'nite Chris Brown. Thanks for coming. You're done. Turn off the lights on your way out.
Chris Brown is who he is and no amount of training or public relations strategy meetings will change it. He was unprepared for superstardom and its inherent responsibilities. More importantly, he is still unaware what it means to be a man.
How any public figure thinks for one moment such behavior is acceptable, sensible or forgettable is beyond Mo'Kelly.
Chris Brown was given a second chance and is not deserving of a third (in an entertainment stardom sense.) No amount of future "hits" can obscure who he is. Let him look for success in another line of work…like as a self-sabotage author as Mo'Kelly has suggested. His musical talent is not and will not ever be the issue. It's his lack of manhood and wanton disregard for all things akin to common sense that are the issues.
To recap:
Domestic abuse is unacceptable and unfunny.
Homophobia is unacceptable and unfunny.
Child molestation and sexual abuse are unacceptable and quite unfunny.
Chris Brown is now also unacceptable.
Happy New Year Chris. You can go back to writing that future bestseller book now.
The Mo'Kelly Report is an entertainment journal with a political slant; published at The Huffington Post and www.eurweb.com. It is meant to inform, infuse and incite meaningful discourse…as well as entertain. For more Mo'Kelly, http://mrmokelly.com. Mr. Mo'Kelly can be reached at mrmokelly@gmail.com.
Free Subscription to The Mo'Kelly Report HERE
Follow The Mo'Kelly Report on Facebook Network Blogs HERE.
Share
About Author
(1) Reader Comment