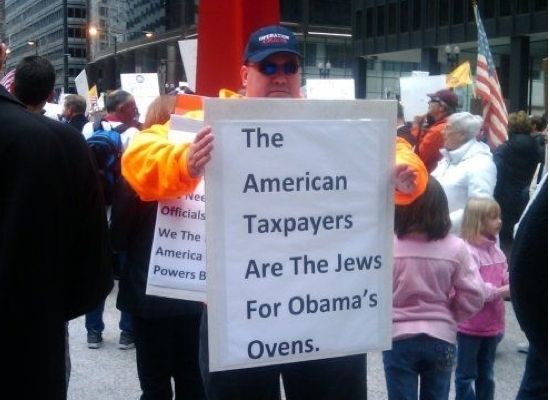 While the REST of the country debates the involvement and presence of racism in American public discourse on the heels of the NAACP public condemnation of the Tea Party IN JULY…let's highlight the fact that THE MO'KELLY REPORT was all over it…MONTHS AGO!
IN APRIL!
Huffington Post story HERE.
Mo'Kelly hasn't been giving himself enough credit lately.  Mo'Kelly deserves more credit.  Mo'Kelly deserves his own small country to rule as an evil despot.  Mo'Kelly deserves extra cheese on his Chipotle chicken bowl without having to pay for it.  The rest of the world is just now catching up to Mo'Kelly.  What's next, the mainstream media will start reporting on the issues in Alpha Kappa Alpha?!  Oops…too late.  Or should Mo'Kelly say…late AGAIN MSM.
RELATED:
The Mo'Kelly Report is an entertainment journal with a political slant; published weekly at The Huffington Post and www.eurweb.com.  It is meant to inform, infuse and incite meaningful discourse…as well as entertain. The Mo'Kelly Report is syndicated by Blogburst. For more Mo'Kelly, http://mrmokelly.com.  Mo'Kelly can be reached at mrmokelly@gmail.com and he welcomes all commentary.
Share
About Author
(69) Readers Comments